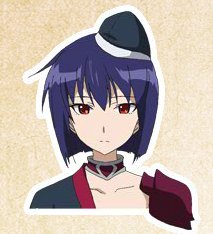 Motonari Mouri (毛利モトナリ, Mouri Motonari) is one of the former antagonists from the anime. She states that she was born in Miyashima and raised by Aki. Leader of Saigoku Three (made up with Motochika Chousokabe and Sourin Ootomo), she is very brave and believes that she can defeat Nobunaga with little effort. She is eventually defeated in the anime, with Nobunaga and Mitsuhide taking the piece of Motonari's Crimson Armour. At the end of the anime she sides with Nobunaga to defeat an evil Ieyasu Tokugawa.
Her Japanese voice was provided by Miyu Matsuki. Her English voice was provided by Kris Carr.
---
Ad blocker interference detected!
Wikia is a free-to-use site that makes money from advertising. We have a modified experience for viewers using ad blockers

Wikia is not accessible if you've made further modifications. Remove the custom ad blocker rule(s) and the page will load as expected.